Serving any number of sites, any number of employees, any number of issues.
With Secure SHEQ all functions are in one application (no modules). Your users have a complete system, rather than multiple systems to collect, manage and report data. Ensure consistency of inputs, analysis and reporting. Customise which options are visible or invisible. And much more ...
Check the benefits Secure SHEQ brings to various team & organisation sizes and tasks:
---
It seems like there is always some new detail that comes in after I have finished my reports. But the silver lining to this dynamics of problem-solving is that I can easily add any new detail in the Secure SHEQ, and the software simply absorbs it into the report. — Senior Reliability Engineer.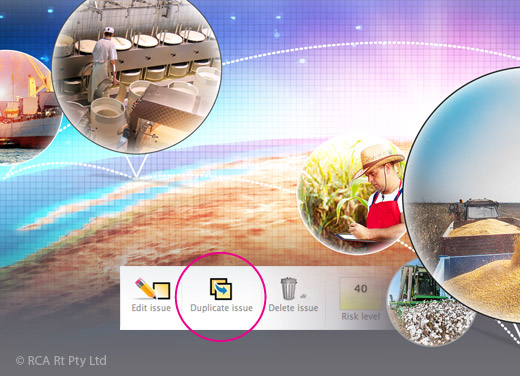 Risk-based approach
ensures that the cost of investigations are minimised, as low risk issues are handled by low cost solution strategies. More extensive investigations are only justified if the risk to the business justifies extra work.
The Risk Matrix in the Secure SHEQ may be customised to match the Risk Matrix used at the various business units, so that actions approved by risk levels are communicated to the investigation team(s). Colour coding, different sorting options and custom reports make critical issues stand out, minimising the chance of apparently small issues causing great harm.
Robust reporting
, especially global reports and population reports provide multi-site organisations key data from business units. Each Business Unit (BU) within a global organisation network has its own Secure SHEQ database, so that business processes, SHEQ forms, risk structures and personnel can be managed securely. For example, company-wide waste (of time, money, resources, etc.), due to defects and issues, can be measured and reduced. Performance, improvement, and teamwork within each Business Unit can be encouraged. Global reports may show what Actions have been assigned and where. Etc.
Roll out improvement programs
are solutions to a problem. (In best scenarios, they are continuous improvement programs.) For example, the Cause Tree chart for the problem, and associated remedial actions that go with it, can become a standard template that may be duplicated across Business Units with one click. The Business Units customise the templates to reflect the actual problems within their environment. Not only is this faster, but it fosters a common language, so that comparison metrics are based on the same definitions and are therefore more worthwhile.
---
The Human Factors (HF) module is really helpful when I am working with a group of people that have been involved in an incident. Then the discussion becomes more objective and less emotional, enabling us to get closer to the systemic issues. — Safety, Health and Environment Superintendent.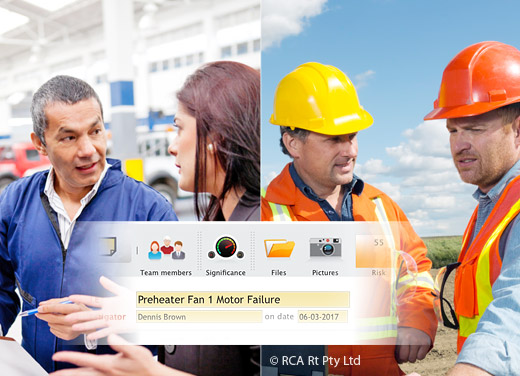 Cost-effective investigations
begin with the design of Secure SHEQ forms. In your forms include helpful fields, like Lists and Hierarchies (SCAT diagrams), that lead personnel to choose among carefully predefined choices and values.
Then is escalation is required, use simple, fast and low cost 5WHYS problem solving process within Secure SHEQ software for lower risk issues. Practice shows 5WHYS together with good reports may help solve 80% of everyday issues.
If the issue has not been resolved by the 5WHYS, then escalate it to a full Root Cause Analysis (RCA), if justified by the risk. Our 12-steps RCA is industry leading Root Cause Analysis.
Action management
within Secure SHEQ software helps you keep track of what tasks have been assigned, and how they are progressing. See progress for each action, filter and sort actions by persons, causes, different statuses and different milestones. Many of these options are fully user-configurable. Colour coding by due date in one glance tells which actions need immediate attention and who is responsible.
Team-based
use of SHEQ issue management and Problem solving Toolbox ensures that the team, and all stakeholders, communicate through analysis of gathered data, find solution to the problem, select the best countermeasure, implement & verify the success of the change.
---
Teams and business involved in SHEQ issue management across sites and territories often benefit from a dispassionate outside view. Secure SHEQ's User Management and Issue Sharing features allows me to contribute to less experiences teams, and be involved in analysis of really tough problems.— Trainer and Secure SHEQ Specialist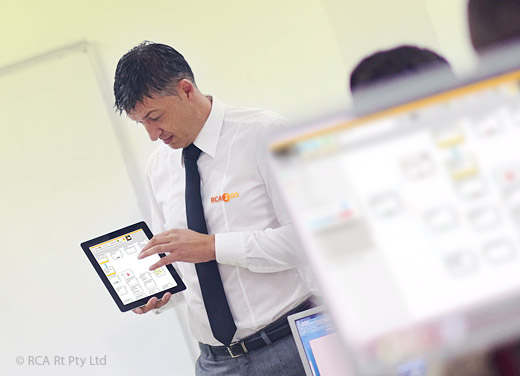 Templates.
Store finished reliability studies, including SHEQ forms, Cause Trees, 12-steps RCA analysis, reports, etc. as case studies, to act as templates for future studies and proof of professional development. Continuously improve your career path with Secure SHEQ — best SHEQ issue management software with best tools and most flexible problem solving methodology.
Endless customisation.
Dynamic fields and data is at your fingertips as you lead an investigation. For example, select from provided Human Factors Analysis and Classification System (HFACS) charts, or create your own from the existing ones to match the particular work environment, so that facilitation of Human Factors discussion with the team is more objective and flows freely.
Web-based & multi-platform.
Secure SHEQ runs on all modern commercial operating systems for desktop and mobile. Design a SHEQ form project on your laptop, give to your team to use it on their smartphones, finish reporting on your desktop. Software is continuously updated with the newest features, so you always use the latest release and its features. Backups are automatic and the communication, even in challenging Internet connections, runs smoothly and safely.